Todocristal at UzBuild 2015 Uzbekistan show

From the 24th to the 27th September took place the 16th edition of the Uzbuild Construction Exhibition in Tashkent, Uzbekistan.
Our products were very well received by the Uzbek professionals as we offer optimal solutions for extreme climates. In cities as Tashkent or Samarkand, the lowest temperature during winter reaches -20 ºC while the highest temperature in summer goes up to 40ºC. Our system works perfectly under these conditions, offering an optimal isolation. Also, as the weight is supported on the floor, it does not add weight to the roofs covered by snow.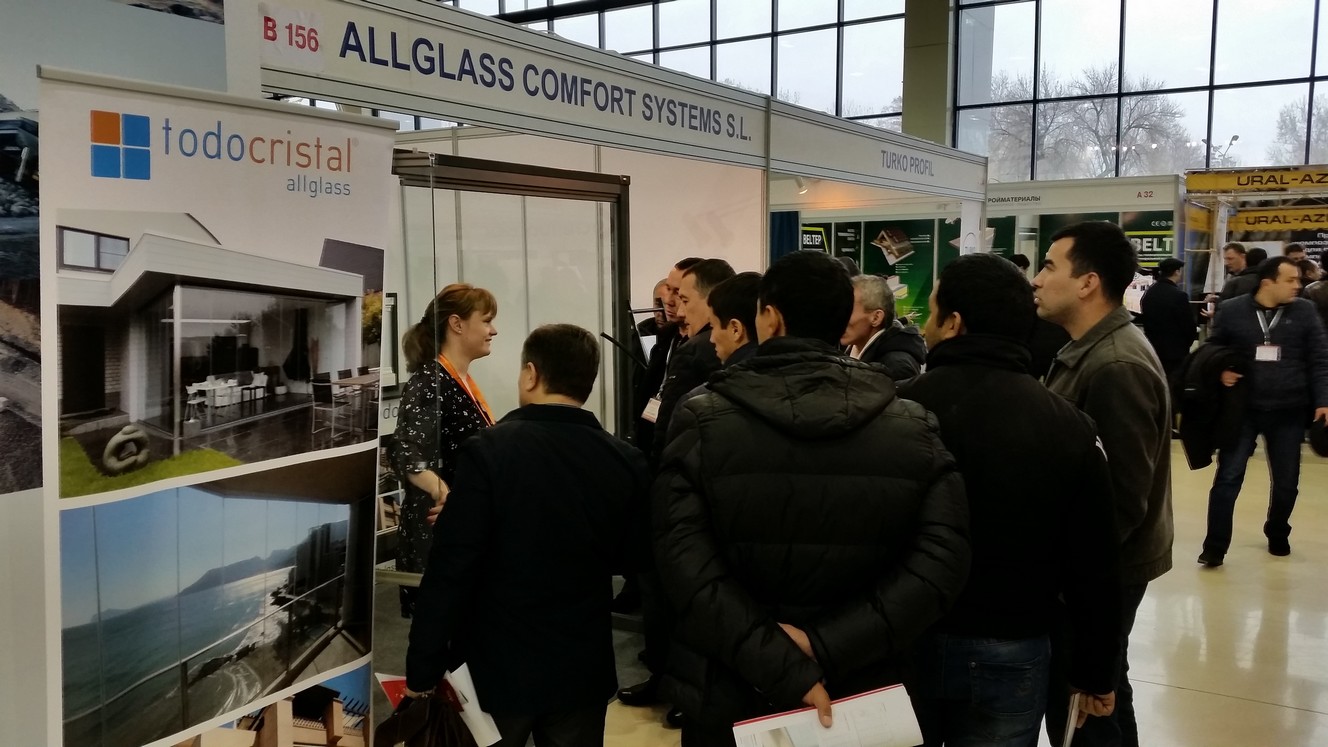 Todocristal® is currently exporting to more than 40 countries all over the World and our system is patented in all the markets we work.
Our philosophy is to offer Top Quality innovative systems, to be at the forefront of the sector. We are committed to the quality and to the environment and we are one of the few companies in the sector ISO 9001 and ISO 14001 certified. Our products also have the CE European quality mark.
Our system has being tested in laboratories in Finland, Spain and Russia, obtaining excellent results according to the ETA (European Technical Approval).
Otros post que tal vez te interesen