Unlimited possibilities
You can adapt your frameless glazing system to your needs and taste. Customize your Todocristal glazing system adding extra versatility, extra safety or just to bring it more in line with the room style.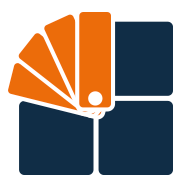 ALUMINUM FINISHING
You can choose between a large range of colors and finishing for the aluminum of your glazing system.
You have more than 100 different lacquered colors from the RAL chart at your disposal. Also you can choose special RAL lacquered, anodized or wood-like finishing with a very realistic effect.
Special RAL lacquered
Anodized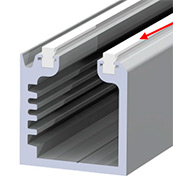 SLIDING SURFACE COLORS
Todocristal glazing system offers several options for the sliding surfaces to match the aluminium finishing and get a more uniform result.
Available colors
The options are: white gloss, white matt and black.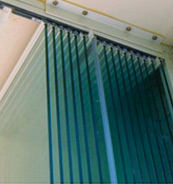 GLASS OPTIONS
You can also choose the type of glass according to your preferences: tinted, with sun protection, silk-screened, colored, etc. Both laminated and tempered glass with polished edges are available.
Thickness options
Our system adapts to glass with different thicknesses: 6, 8, 10 and 12 mm.
How do the security locks work?
Our standard lock system consist of a bottom lock and a top lock with a methacrylate handle. These locks work independently for more safety: it protects against an accidental opening and makes it difficult for children to open it without the help of an adult.
Some systems use a tensor with a steel cable as opening mechanism which can be very unpleasant to the touch and requires more maintenance as the cable releases with the use. With Todocristal system you will have no problem.
Standard lock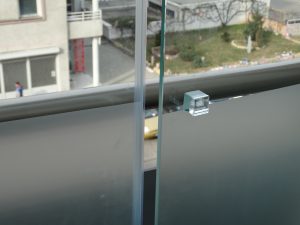 Security lock consisting of a top lock with methacrylate handle and a bottom lock, with vent option.
Side lock
Specially designed to those who need extra security and insulation. It includes a lock with key on the door side.
Lock with handle and key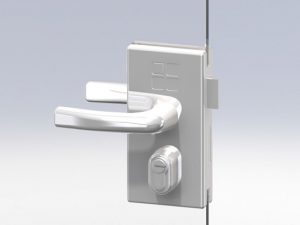 The door includes a stainless steel lock. You can choose short or regular handle.
Oval lock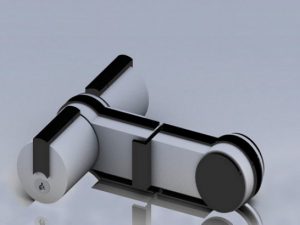 Elegant and discrete lock to strengthen your Todocristal system security.
Children safety lock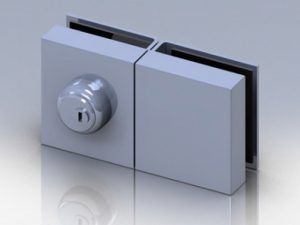 Lock with key to completely block your system. This locking system is removable so you can take it out when your children grow without modifying the system.
Easy Lock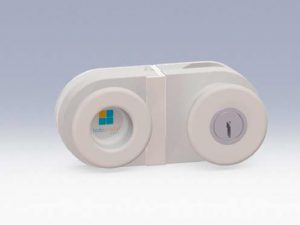 New small and discrete lock. You will not have to drill or modify the glass panels to install it. You can remove it when you stop needing it without major changes in the system. Ideal for families with children.