New Todocristal product
Todocristal automatic retractable glass wall is an innovative product in the market, ideal for enclosures in bars, hotels, restaurants and porches, homes, offices, etc. If you are looking for a wall that allows you to keep the views and that can still open, this is your solution. The movable panels offer the possibility of being stacked horizontally in the bottom, becoming a glass balustrade for more security.
With the glass automatic wall you can control the movement thanks to its top quality remote control system.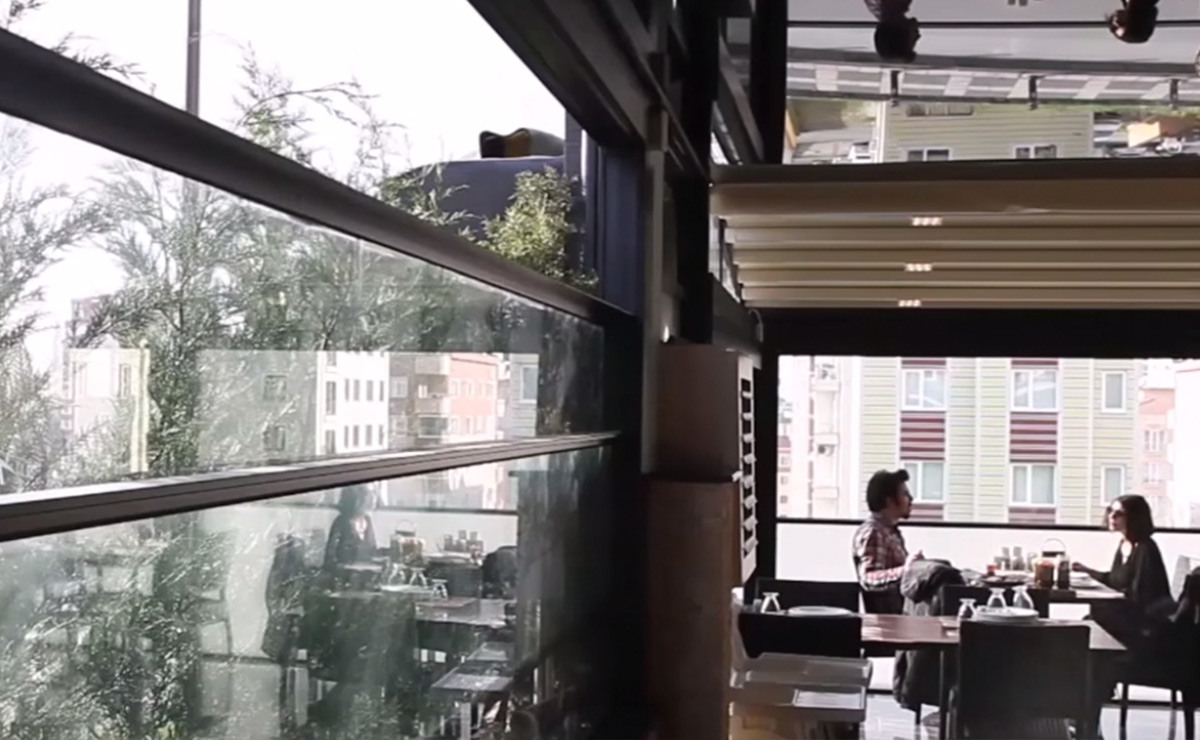 Panel combinations
There is always a fixed glass in the bottom part. On the top, you can install 1, 2 or even 3 movable glass panels.
Remote control
The system can be controlled by remote control, with a very secure gear system to avoid panels from sagging.
Adjustable glass
The movable glass panels move silently and can be stopped at the desired height.
High resistance
The automatic movable walls are designed to resist strong winds and impacts.
Two products in one
When the panels at stacked at the lowest position, it becomes a balustrade.
Low maintenance
The system has high durability, it barely needs maintenance and glasses are easy to replace.
Technical details
8 mm standard tempered glass, and 5 / 10 / 5 mm or 6/8/6 mm (tempered double glazing).
The first glass at the bottom is always fix, the rest are movable.
Different combinations: 1 fixed glass + 1 movable glass / 1 fixed glass + 2 movable glasses / 1 fixed glass + 3 movable glasses.
Adjustable glasses height.
The automatic glass walls are designed to resist strong winds and impacts.
The panels travel engine works with key or remote control.
When are panels are stacked at the bottom, it becomes a balustrade.
RAL lacquered or anodized finishing.
Suitable in coffee shops, restaurants, homes, offices, etc.
The aluminum profiles are made for Todocristal and they are exclusive for this system.
The system uses a chain-driven transmission motor. When gears rotate, the engine moves that chain which is connected to the glass panels. The counterweights balance the system so it does not shake while moving, improving its durability.
Thanks to the top panels movement, the automatic movable wall is the ideal choice to enjoy a almost fully opened space any time.
The automatic movable glass wall system is easy to install and use.
Glass panels move silently.
The system is controlled by remote control or key and the glass panels can be stopped at the desirable height.
It requires low maintenance, glass panels can be easily replaced and easy to clean.
More information about the automatic retractable glass walls