We adapt to any space and shape
Our glass balustrade is perfect to be installed in high-rise terraces, behind a Todocristal frameless glazing system. This way you will be able to fully open your glazing system getting an unobstructed view without worrying about security.
The glass balustrade system perfectly adapts to any kind of construction as it does not disrupt the aesthetics neither affects the design or the building structure. It adds security and luminosity, integrating into the surroundings, to enjoy the panoramic views. Todocristal glass balustrades complies with the Building Technical Code (CTE).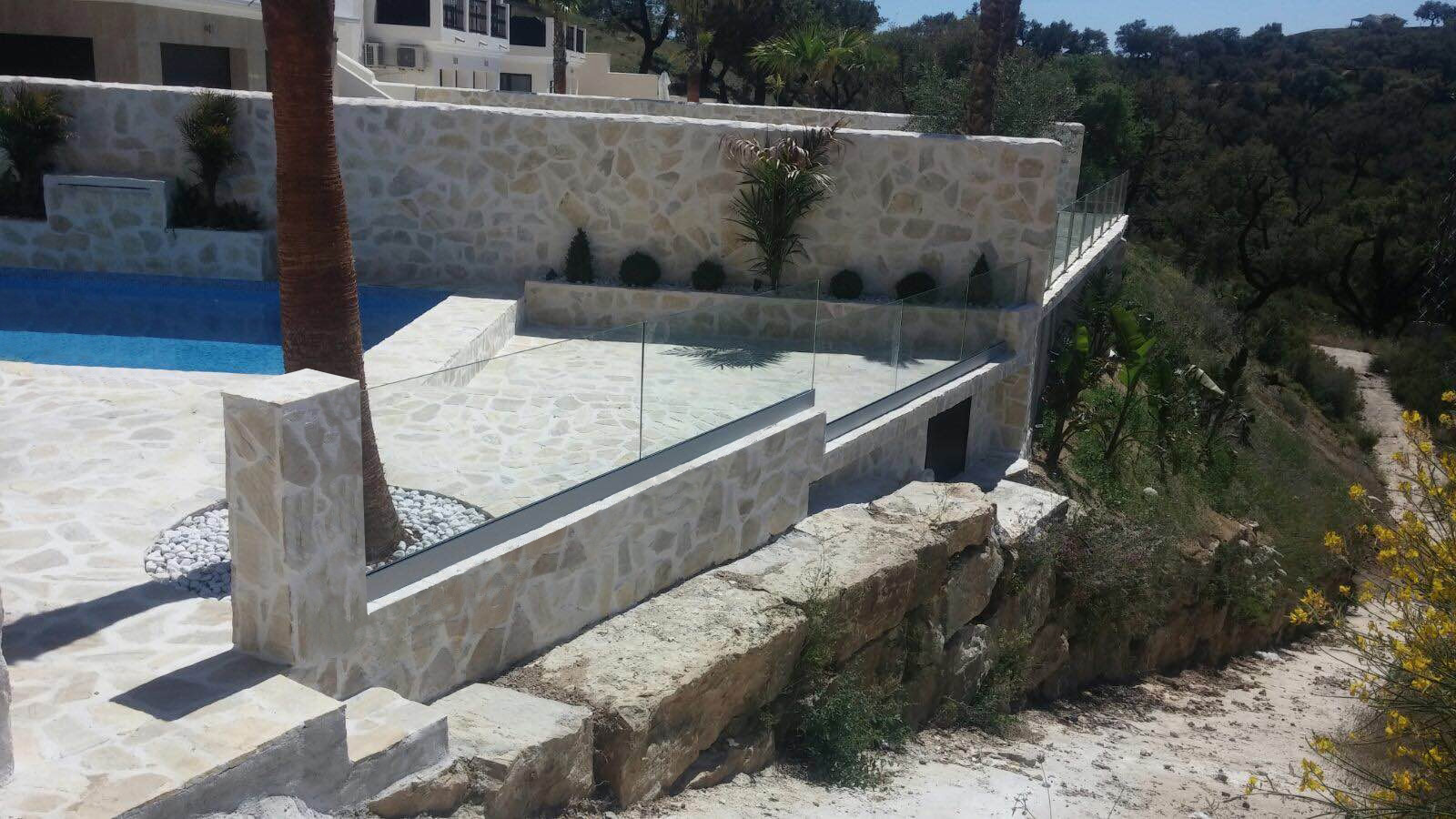 High durability
The protection base provides high resistance to impacts and weight loads.
Finishing range
Available in standard silver anodized or any RAL color or anodized.
Glass choice
Available in laminated glass with different heights and thickness.
Integrated drainage
The balustrade has integrated drainage, trim covers and cathodic external protection.
CTE approved
Building Technical Code (CTE) approved, it does not alter the structure neither the look of your installations.
Fast installation
We offer different fast installation options.
Technical details
Features
Stress tests
Advantages
Security aluminum balustrade with laminated tempered glass.
Glass for balustrades available: laminated 8+8 and laminated 10+10. Maximum height depending on thickness: 80 cm / 110 cm.
CTE (Building Technical Code) compliance for all use categories.
Suitable for different kinds of glass (according to installation needs).
High standard aluminum extrusion with outstanding surface quality.
Double anti-lift system using pressure wedges.
Organic base for glass, self lubricated, protected against impacts and high load resistance.
Minimum apparent section.
Minimalist handrail for direct application.
Total geometric symmetry to facilitate the installation.
Several finishing options: any RAL color, anodized, imitation wood or inox-like.
Multiple installation options and low set up time.
Mechanical leveling control on the floor.
Suitable with straight connectors and connecting angles.
Integrated drainage, covers and external anode protection.
Glass balustrades have been tested according to the Building Technical Code (CTE):
CTE DB SE-AE test, section 3.2 "Actions on the balustrade and dividing elements", in C5 use category.
CTE DB SE-AE test, section 3.2 "Actions on the balustrade and dividing elements", in C3, C4, E and F use category.
Glass panels without vertical profiles not obstructing the views.
Possibility to open completely your Todocristal glazing system maintaining the safety in high-rise installations.
Building works not required for its installation.
Low maintenance.
5 years warranty.
We adapt to any kind of terrace, whatever shape they have.
Custom glass balustrades (glass type, aluminum finishing, etc.).
Protection against wind and dirt.
Shock resistant, resistant to heavy rains and salt fog corrosion.
Drainage available to collect and drain the water.
Enjoy your terrace views all year long in a safe and elegant environment.